Desert Safari is an extraordinary adventure tour in the UAE. Tourists from all over the world come to join the desert adventure. We have received the same question from many tourists that "What to wear in Desert Safari Dubai?". So today we are sharing the top-listed recommendations regarding outfits.
Desert Safari Outfits
Keeping the UAE country dress codes we will recommend the best outfits idea to wear in Desert Safari Dubai. Women must cover the shoulder and legs below their knees, so they won't violate any law.
As the desert gets colds in the early morning and evening. So tourists must wear clothes that are pleasant and practical in hot and cold weather. Relax and Loose clothes are recommended for being comfortable while doing sand surfing and other safari rides. The desert heat stays while the sun is up. Tourists on an evening safari tour and overnight safari must carry a light jacket or hoodie.
Desert Safari Footwear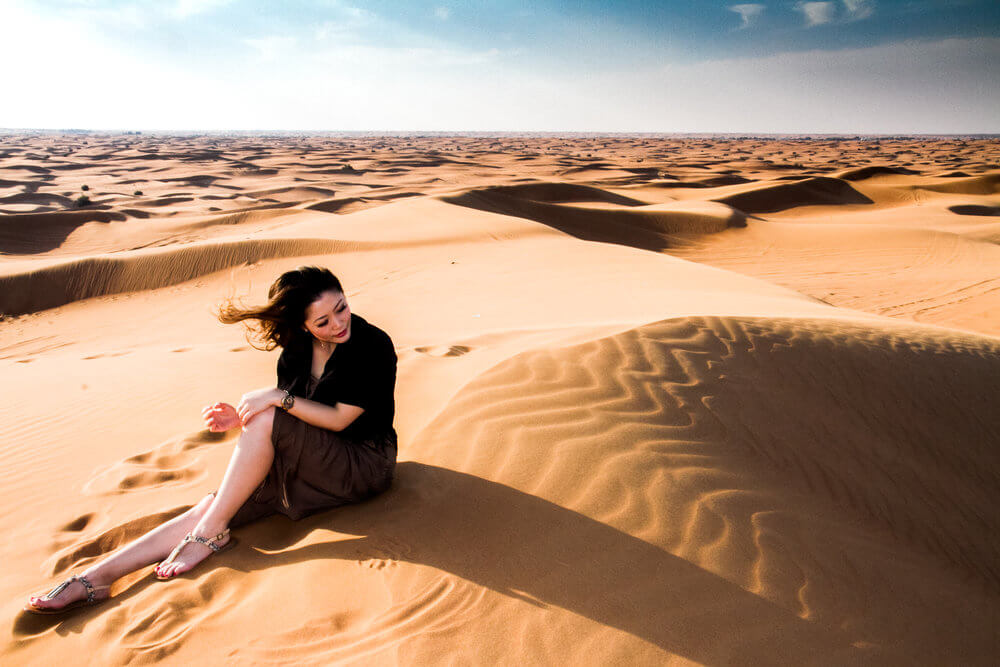 Wear Snickers, Sandals, Flip Flop while visiting the desert. As you have to multiple activities from Dune Bashing to camel ride, sand ski's to desert wali. As per the tourist's votes we found that the sandals and flip flop do the best because in snickers you don't want to take the sand with you to your hotels or home.