Dubai Safari Park & Dubai Zoo Tour
Dubai Safari Park Reopened?
Dubai Safari Park and Dubai Zoo
This beautiful Attraction Dubai Safari Park is opened in December 2017 to replace the oldest Dubai Zoo which is located in Jumeirah operating since last 50 years. The Animals were also imported from Asia, America, Africa etc. The park has been developed with the estimated cost of $270 million with an area of more 119 hectares and 2500+ animals.
Dubai Safari Park Open Or Closed?
Dubai Safari park was closed after the 5 month of launched for maintenance and it's still closed. There's no fix date available when the Dubai Safari Park Will be welcoming the tourists.
There are till many other ways to spend the holidays with your friends and family. Check the recent fresh Dubai Desert Safari offers.
Official Booking Accounts for Dubai Safari Park
Dubai Safari Location Google Map: https://goo.gl/maps/fXM89FNxJgD2
Dubai Safari Location – Al Warqa 5, Dubai
Opening hours: 9 AM to 7 PM. ( Ticket sale stop at 5 PM or when reach the park's capacity )
Dubai Safari website: http://www.dubaisafari.ae/en
Dubai Safari online ticket booking: https://ticketingsales.dubaisafari.ae/
Dubai Safari Facebook page: https://www.facebook.com/DubaiSafariOfficial
Dubai Safari Twitter feed (for latest info): https://twitter.com/DubaiSafari
Dubai Safari Instagram: https://www.instagram.com/dubaisafari
Honest Dubai Safari Park Review
Find out one of the best Dubai safari Park for wildlife adventure and to see 2500 + animals at one place surrounded 119 Hectare area. Dubai Safari wildlife Park has a lot of fun for families and Groups who are willing to enjoy the real Jungle life in Dubai. make a trip now and get your booking immediately if you call us at 052-9664994.
The Dubai Safari Park is the newest attraction in Dubai and is home to more than 3,000 animals with even more to come.
Fixing Dubai Zoo and its own 1,000 animals, Dubai Safari Park is sprawled across 119 hectares.  The animal sanctuary aims to provide a recreational and educational attraction for local and foreign animal species.  A few of the animals are donated from other zoos, or rescued for rehabilitation.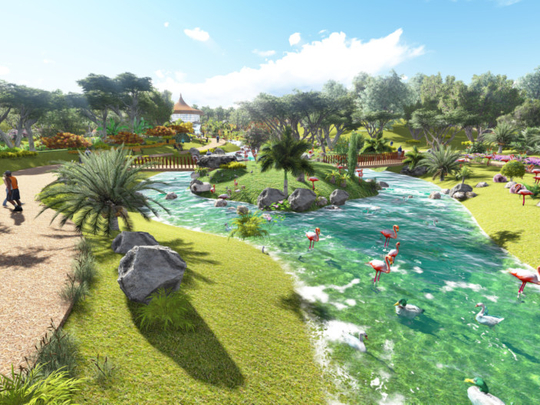 Dubai Safari Park Location
Dubai Safari Park is situated in Al Warqa 5 at Aweer Road within a region 400 hectares and includes Safari, Butterfly Park, golf courses, recreational and entertainment areas. The park will feature air-conditioned stones, chilled pools, misting machines along with a large theatre that seats 1,000 people.
Dubai Safari Park Animals List
So far as animals go, anticipate lions, turtles, bears, bats, elephants, cheetahs, tigers and much, much more. Interestingly, there will be air-conditioned rocks, chilled pools and misting machines constructed into the park to keep the animals cool over the summer months. The fence around the safari park will be 3.7 km long. There'll be a huge theatre in the event that seats 1,000 people — this stage will host displays comprising binturong (also known as a Bearcat) and raccoons.
It will take about eight hours to take in the whole park, and there will eventually be a hotel on site.
In total there'll be four restaurants at the park, and one of them will appear over the cheetah display.
The African area will have lions, gorillas, chimps, warthogs, antelope and a walk-through aviary.
Throughout the summertime, the park will be open in the day only as a result of heat.
The Arabic village will be divided into three environments — the desert, the mountains and the steppe (which means a large area of land that's mostly treeless but has plenty of footprints ).  This region will feature activities — such as puppy and falconry searching.
Dubai Safari Park adventure valley
The African place will feature both a savannah and a rainforest, and there'll also be a Safari Area where visitors can ride around in a temperate car (that's air-conditioned) at a tour that takes about an hour.
The UAE's most awaited wildlife park opened to the media and invited guests on December 12 for its soft launch.  What's more?  The park is open to everybody for free from 9am till 5pm for fourteen days.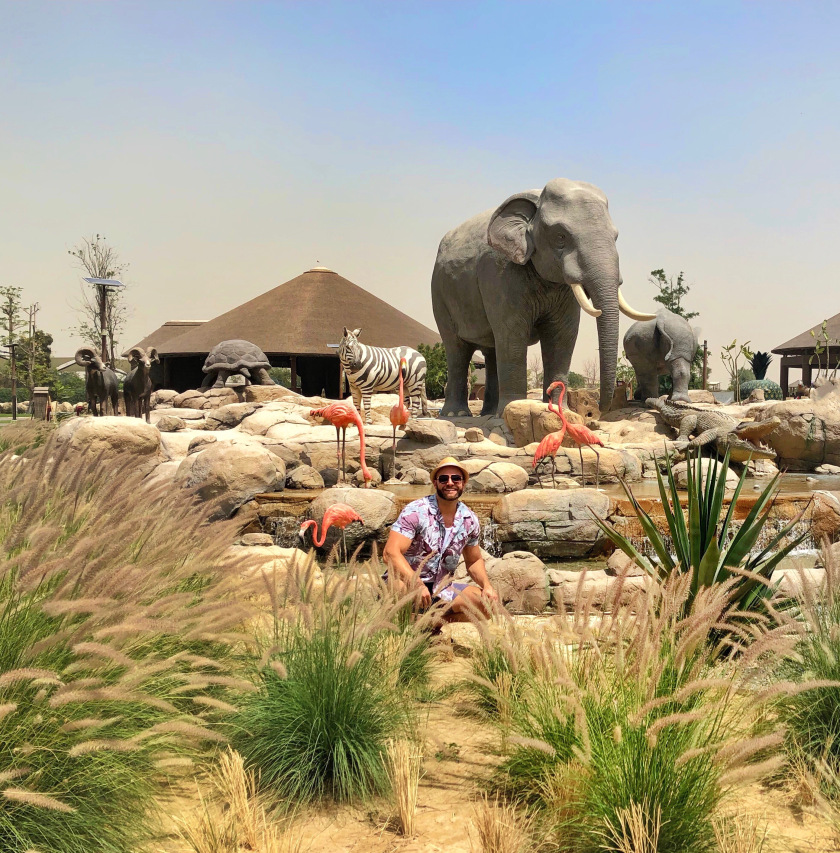 African Village Supplied
Our second stop was the home to the many African mammals where we watched gorillas, pygmy hippos, antelopes and a reptile house. This section was not open during our trip but it will be home to an orangutan, pygmy elephant, Indian horned rhino and many different animals.
Dubai Safari Park and Zoo
Dubai Safari Park is the replacement for the 50-year-old Dubai Zoo at Jumeirah, which closed its doors a month.  The exotic animals had previously been kept as pets.  Some were confiscated from poachers or had been injured. The most important appeal of this wildlife park was retained for the last.  We were taken in an air-conditioned bus for a drive through the world's very first drive-through crocodile exhibit and the exhibit.  On our way, we saw lions, tigers and a troop of baboons.
Safari Park Dubai Ticket Price
Price Starts From 70 AED to 180 AED per person for This week of October, November and December 2018. Go pros and Enjoy the best Dubai Safari Adventure, Live Animals and Pools the on ground.
Dubai Safari Park Timming
Plan a Visit to Dubai Safari Park and Go from 7:00 AM to 6:00 PM and Watch World Largest Safari Park for only 100-200 AED Per person this Week. We Believe that you will never forget this memory Creating Journey ever.
Start booking the best desert safari dubai
Due to corona virus pandemic dubai safari park bookings are closed but you don't need to worry, because we are here to make your trip to dubai a life remembering trip, you can also opt for our
dubai desert safari
deals and offers where you can get much more amusements like camel ride dubai, quad bike dubai, dune buggy, our cheap desert safari packages also VIP evening safari. Make your excursion more adventurous. Discover the beauty of the Arabian desert.